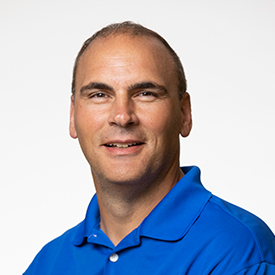 Brian Hartman
National Corn Product Manager
Joined Stine Seed Company 2006
As national corn product manager, Brian works closely with new corn hybrids as they are released from the Stine corn breeding program. He works diligently to understand the corn product needs of Stine's sales force, ensuring they have the right resources to equip growers with the highest-yielding corn products for their acres. Brian also works closely with the  agronomy team to develop product and agronomic information for Stine's regional sales agronomists.
Brian started his career as a field sales agronomist for a large cooperative in central Iowa, where he worked for eight years before joining Stine Seed Company as a regional sales agronomist. Brian's was promoted to the eastern director of agronomy and then director of agronomy before becoming Stine's national corn product manager.
Brian grew up in northwest Iowa and attended Iowa Lakes Community College, Iowa State University and Upper Iowa University. He currently resides in St. Louis, Missouri, with his wife, Molly, and their two children, Ian and Elin.