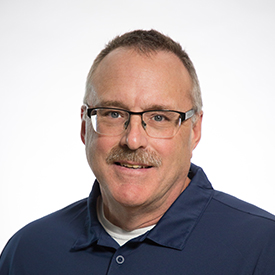 Chuck Hansen
Vice President of Production
Joined Stine Seed Company 1983
Chuck Hansen understands the importance of providing Stine Seed Company customers with a quality product. As the vice president of production for the company, Chuck directs operations for our soybean breeding and development efforts. During his time with Stine, Chuck has played an integral role in the success of the organization's domestic and winter production operations and trait and germplasm reporting. He has worked his way through the seed business at Stine in several capacities, from research and product management to international sales.
Growing up on a grain and livestock farm near Marcus, Iowa, Chuck understands the seed business and has worked with seed almost his entire life. He began his career in soybean research in Adel, Iowa, transitioned into sales for areas east of the Mississippi River and returned to the Stine headquarters to lead soybean production.
Chuck earned his B.S. from Iowa Lakes Community College.