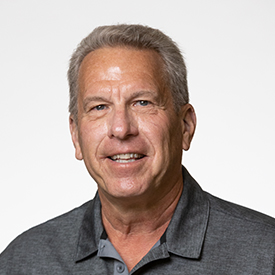 Todd Schomburg
Corn Sales Division Director
Joined Stine Seed Company 2001
As corn sales division director, Todd Schomburg leads the company's efforts to supply our corn sales specialists with the appropriate product training and agronomic information they need to place the right hybrids on the right acres for Stine growers. Todd also oversees the development and management of the Stine corn data plots throughout the country.
Before becoming corn sales division director, Todd served as Stine's director of agronomy, where he helped build the agronomy department from the ground up. Todd also served as a regional sales agronomist for Region 4 in northwestern Iowa, central Iowa and eastern Nebraska. Before that, he served as an independent sales representative for six counties in central Iowa.
Todd was born and raised in Hampton, Iowa. He spends his free time attending Iowa State Cyclone football games and traveling when the opportunity arises.