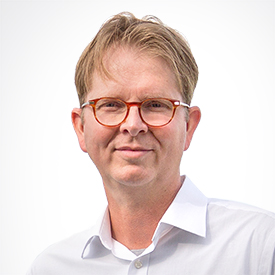 Warren Stine
Corn Research
Joined Stine Seed Company 1993
Warren Stine serves as the assistant director of corn research. His primary focus is in breeding and development of Stine's proprietary corn inbreds and hybrids, as well as helping manage Stine's retail corn portfolio. 
While growing up around Stine Seed Company, Warren developed a deep interest in the seed industry. From corn breeding to soybean products, research, sales and marketing, Warren wears many hats for the company. As the only person alive known to have beaten Harry Stine at chess, Warren admits that he has yet to complete the Stine family trifecta with additional wins in fishing and ping pong.
Warren's education includes a B.S. in agronomy, a B.S. in classical studies, a B.A. in history and a M.A. in history.